Site Admin
Posts: 310
Joined: Mon Jan 21, 2013 8:43 pm
Location: InnoCoders.com
This is a step-by-step tutorial how to integrate Indexification with Ultimate Demon, so links generated by Ultimate Demon can automatically be sent to Your Indexification account for processing!
1. Open up Your Ultimate Demon program
2. Go to
PING
tab
3. Look for
DEMON INDEX API
on that screen and click on the settings button next to it.
4. In the box that appeared set the following details:
for
API URL
set
http://www.indexification.com/apiedwin.php
for
API KEY
set Your Indexification API Key which you can grab from the top right part of our website, once inside You account.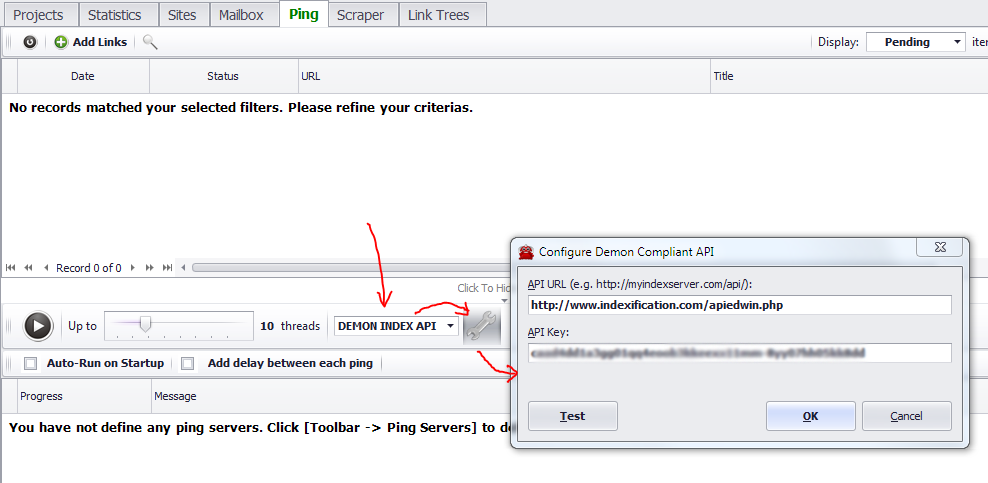 ---
---
Who is online
Users browsing this forum: No registered users and 1 guest